Building and Pest Inspection Brisbane
Buy With Confidence
Savvy investors trust Action Property Inspections. For 25 years, we've provided Brisbane's most comprehensive and top rated pre-purchase building inspection service.
Buy with confidence.  Pay a fair price. 
Know that your  building inspector is working to make your dream home a reality. A thorough building and pest inspection by an independent, reputable Brisbane building inspector is vital. At Action Property Inspections in Brisbane, we'll equip you to make the right choice – we can even arm you to negotiate a better buying price for your new property.
Book Your Pre-Purchase Building Inspection Brisbane
A building and pest inspection from Brisbane's trusted inspector will give you all the information you need to make an informed decision.  Don't risk it. Make the right offer, on the right Brisbane property based on all the the facts.
Timing is Everything With Investments. Call 1800 642 465 Now.
The clock is ticking on your new home purchase.  To be sure you have time to address any issues with your new property, book your building and pest inspection in Brisbane, Ipswich, Redlands, Moreton Bay Region or Logan now.
Make your decision an informed one with a comprehensive building inspection report
We will provide you with an accurate and informative pre-purchase building inspection report, delivered on the same day that the building and pest inspection (including Brisbane properties) is conducted, that will help you make the right decision about buying a property.
See The Risks For Yourself
Our comprehensive property inspection reports contain digital colour images and outline any issues with your property.  Don't risk a hurried report with nothing but stock photos to go on.  We do it right.  Time is short.  Get the information you need fast.
Remove the risk of purchasing a defective property and contact Action Property Inspection today to book your home inspection.
Every Brisbane Suburb, Every Problem.
After 25 years providing Brisbane's most comprehensive and trusted pre-purchase building inspections, we know every suburb across South East Queensland.  Our ever-growing guide to Brisbane, Logan, Ipswich, Moreton Bay and Redlands is your go-to resource for buying the right property in the right post code.  We know the challenges buyers face – from a first home buyer in Logan to a premium investor in Kenmore, we can provide the RIGHT information to protect your most important investment.
Why book an Action Building Inspection?
Happy customers. 82% of our work is from client referrals!   Check our testimonials!
Stellar reputation. We've got more 5 Star Reviews than any other building inspector in Brisbane.  Read all 200+ of them!
Impartial advice. We are completely independent from real estate agents.
We know Brisbane. Established in 1995, Action Property Inspections has 28 years of industry experience.  Wherever you buy in Brisbane, we are familiar with the potential risks.
Fast and simple. Booking your building and pest inspection in Brisbane is simple and you'll have results fast.  We make the buying process simpler.
Only the best.  The business owner conducts all building inspections in Brisbane. Don't put your financial future in the hands of a junior, at Action Property Inspections, you only work with the best.
Fully accredited. The business owner is professionally accredited and insured as a QBCC Master Builder and Licensed Building Inspector.
Fully compliant. Inspections comply with and exceed Australian Standard 4349.1. (2007 Inspection of Buildings Part 1: Pre-Purchase Inspections; Residential Buildings). We follow a strict Code of Ethics.
Ongoing support. Our unbiased reports are reinforced with FREE ongoing phone support.
State of the art building inspections. Our building inspections are conducted using latest equipment, such as:

Moisture detection equipment, and
Thermal image scanning.

State of the art pest inspections. Our pest and termite inspections are arranged using Termatrac detection equipment and/or thermal imaging.
Peace of Mind. Our property inspection reports are entirely confidential and impartial.
---
Book your building and pest inspection Brisbane with Action Property Inspections now.  It will save you tomorrow, and everyday in your new home.
BUILDING INSPECTION BRISBANE BY ACTION PROPERTY INSPECTIONS
WHAT MAKES ACTION PROPERTY INSPECTIONS THE BEST AT BUILDING AND PEST INSPECTIONS?
Searching for a building or pest inspector in Brisbane to give you an independent, unbiased review of a home or building you desperately want to purchase? Knowing who to trust can be confusing. When it comes to building and pest inspection Brisbane, it's comforting to know that for over 20 years Australians have continually relied on Action Property Inspections. You can too. Here's why.
ADHERE TO AUSTRALIAN REGULATIONS AND STANDARDS
The team at Action Property Inspections are not just builders who know a thing or two about property. They are professionally accredited and insured and, most importantly, licensed building inspectors. What makes their service stand out amongst the crowd however is that all building and pest inspections not only comply with Australian Standards, but exceed them.
SUPERIOR REPUTATION AND EXPERIENCE
Word of mouth and local referrals are always essential when seeking a qualified team to service your needs, especially when you are about to outlay a lot of money on a property.
Action Property Inspections pride themselves on the fact that over 80% of work is via the grapevine, or client referrals. Whilst originally undertaking domestic and commercial construction, Andrew Mackintosh moved into the building inspection sector of the industry and established Action Property Inspections in 1995. A well established company with an impeccable track record. A company that is here to stay. With almost 30 years of experience in the industry, they know exactly what to look out for.
INDEPENDENT BUILDING INSPECTORS
It's always important to hire a building inspector that is not aligned to either the Real Estate Agent or on side with the homeowner. When you can be guaranteed that the inspection will be completely independent, you can be sure that the facts presented in the final report will be a true reflection of the condition of the property.
PEST INSPECTIONS BRISBANE
Action Property inspections specialises in building inspections. It is beneficial and convenient to have building and pest inspections carried out on your property at the same time, and we are happy to coordinate with an independent, specialist pest inspector to provide this service.
TOP OF THE RANGE EQUIPMENT
In order to perform a thorough inspection of a property, inspectors utilise a range of equipment that helps to ensure results are not just based on surface level observations. Moisture detection testing and thermal imaging scanning are essential elements to a building inspection. Pest inspectors also carry Termatrac detection equipment as well as internal wall scope equipment.
GUARANTEES AND ONGOING SUPPORT
There's nothing worse than being handed a report at the conclusion of the inspection only to find out that it's hard to understand and you're left in the lurch not knowing what to do with the findings. Action Property Inspections provide free ongoing support so you can confidently ask questions when you need to. They also guarantee that their comprehensive reports will always be jargon free, backed up with extensive photographic evidence and be very easy to understand.
Use this building inspections checklist to assist you in choosing a building and pest inspection company. We are confident that you will see where the others don't meet the reliability and quality offered by Action Property Inspections.
When it comes to organising a building and pest inspection for a property you are keen on purchasing, you can trust the team at Action Property Inspections. The locals in Brisbane sure do!
If you are ready to arrange your Action Property Inspections report, book online or free call 1800 642 465.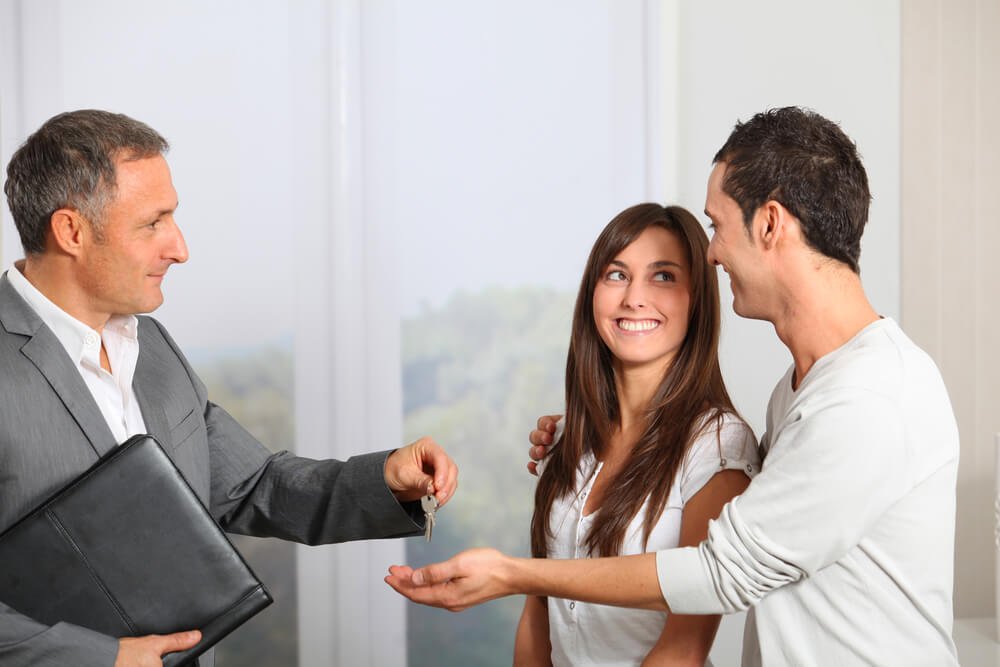 Our Pre-Purchase Inspection will remove the risk of buying a house and replace it with certainty. Find out more about our pre-purchase inspection report.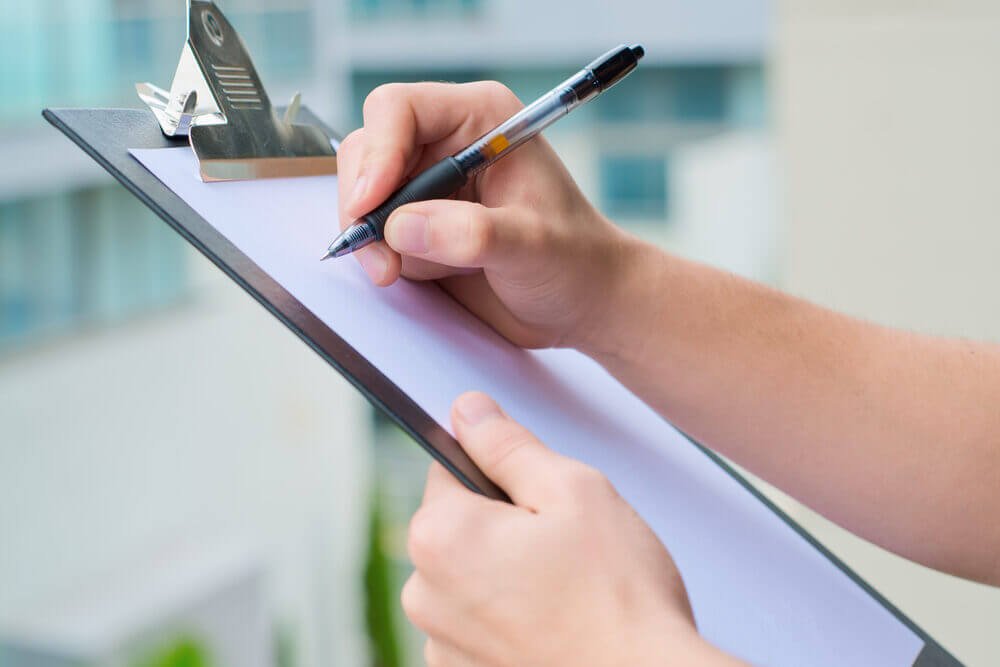 The quality of an inspection company and the report it ultimately produces vary significantly. Check out our building inspection checklist.