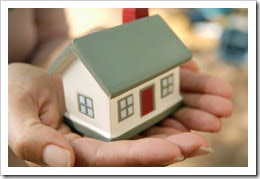 Your house or unit will be your most significant lifetime investment so you need to take steps to ensure the house or unit is suitable and sound.
Action Property Inspections will remove the risk and replace it with certainty. We will provide you with an accurate and informative pre-purchase building inspection report that will ensure your home becomes a dream and not a nightmare.
Full defect building inspection report
Many companies conducting Brisbane building inspections produce basic structural building reports because they are quicker to complete and, let's face it, real estate agent friendly. There is only one type of report that complies with the Australian Standards and that is a Full Defect Building Report. A Full Defect Building Report involves an exhaustive inspection of the property followed by a comprehensive and easily understood report specifically designed to enable you to make an informed decision about the property you are about to purchase.
Individual and specific to your property
All Action Property Inspection building reports are specific and as individual as the property you are purchasing. Unfortunately, many building inspection companies now use report writing computer software whereby pre-manufactured reports can be adapted and loosely modified to suit the property in question. These building inspection reports are usually vague and lack specific, accurate content. In fact, they often barely relate to the house in question. This type of report is unacceptable. On average, an Action pre-purchase building inspection report varies from 40 to 50 pages in length and is detailed yet very easy to read and understand.
You are more than welcome to attend the entire inspection, however, if you are unable to attend, we will personally phone you the evening of your inspection to run through the entire report in detail with you. The building inspection report and photographic evidence will be emailed to you that same evening with the original report posted the very next day.
Precise description
All faults outlined in our building inspection reports are accurately described in an easy to read format. Unlike other companies, we do not simply describe the listed components of the house as being in a good or bad condition. We take the time to outline the exact nature of the faults and to clearly specify whether the faults are of minor or moderate concern or whether they are of major significance. We also outline all areas inspected that were found to be satisfactory. All faults listed within the report are given a time frame for repair so that future maintenance can be programmed, e.g. repair within 18 months, etc.
Easy to understand
Action Property Inspections provides the industry's most detailed building inspection reports yet, due to our use of layman's terms, they are also easy for our customer's to read. Our pre-purchase building reports contain easy to understand diagrams and a glossary section for you to reference should you have any questions regarding any terminology within the report.
Latest technology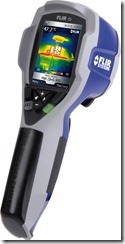 Our pre-purchase building inspections utilise the latest technology. Thermal image cameras are used in all building inspections to aid in the search of faults that may not otherwise be detected by the naked eye. Although not infallible, or akin to x-ray vision, thermal imagining is certainly a beneficial tool that often exposes faults that would otherwise go undetected. Moisture meters are also used on every Brisbane building and pest inspection to provide further diagnostic information pertaining to issues such as leaking showers or water penetration issues, etc.
Colour digital photography
All our building inspection reports incorporate colour digital photography to document the most significant faults. This not only provides a visual record of the original condition of the house, but also provides evidence of faults that are not clearly visible in inaccessible areas, e.g. areas within the roof, on top of the roof, or under the house. It can also be a useful tool in renegotiating the sale price or in pursuing rectification of the reported faults.
Post-inspection service
Your Brisbane building inspector is always available after the inspection. When you receive your building inspection report you will also receive the inspector's direct mobile number should you have any further queries regarding your pre-purchase building inspection.