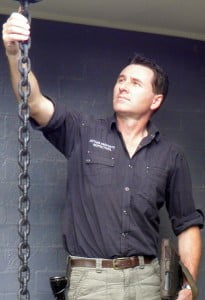 Why do I need a pre-purchase inspection?  What if the home is brand new or another buyer has already had an inspection done?  The agent has assured me the property is fine – do I actually need a pre-purchase inspection?  Can my mate the builder do it? As a property buyer you need a home inspection to determine the true condition of the home you are looking to purchase.  Regrettably accurately identifying a property's state of condition is very difficult without a qualified building inspector.
THE VENDOR WILL DO ANYTHING TO SELL THEIR HOUSE
It is not in the vendor's interest to disclose a list of potential faults lurking within their house. In fact, some vendors go to extraordinary lengths to conceal defects. From rendering brick walls to conceal cracks, to falsifying building approval documents. You name it, we have seen it all; this is why a pre purchase building inspection is an essential step in buying your home.  If the seller has had pre-purchase property inspections done by other buyers, they may offer them to you as proof – and to save you a few bucks… just remember the vendor will do ANYTHING to sell their house.  Not all people in the property game are honest!
THE REAL ESTATE AGENT IS WORKING FOR THE VENDOR
The vendor has employed the real estate agent to obtain the best possible price for the sale of their house. Estate agents and vendors ideally do not want a building inspection to detect faults. This will jeopardise their sale and commission or introduce a re-negotiation of the purchase price.  To get around these problems, some real estate agents will employ their own building and pest inspectors to create a report on the home.  This may be offered to you to help you decide if you should buy.  The building and pest inspector works for the real estate agency.  It's their job to paint a positive light on the property.  It's always vital to get a 100% independent building and pest inspector to carry out your pre-purchase inspection.
CAN MY MATE THE BUILDER DO MY PRE-PURCHASE INSPECTION?
By all means take a qualified builder to open homes with you – they will be very handy when it comes to spotting issues associated with their trade.  The issue is that a carpenter is not a roofer and a roofer is not a renderer and a renderer is not a plumber.  Building and Pest Inspectors have a very specific skill set that applies across all building industry trades.  While a builder will be invaluable at your open home tours, it's still vital to get a proper, insured building and pest inspector to carry out the type of pre-purchase inspection Brisbane residents need and deserve.
BUILDING AND PEST INSPECTION CLAUSES
All building and pest inspection firms will provide you with a series of terms and conditions that describe their liability in the case of missing something.  For thorough, professional building and pest inspectors, this is an insurance necessity that is rarely even raised.  Unfortunately, for some of the less reputable Brisbane building and pest inspectors, these clauses are their "get out of jail free" card for doing a shoddy job on your pre-purchase inspection.  High volume building and pest inspection firms allot their inspectors very limited time to do each job and generate the report.  This means that you may receive a report that contains stock photos, unfinished information and "excuses" as to why areas weren't properly inspected.  A building and pest inspection can't be done in 15 minutes – if it is, then you know your property inspection firm is paying more for lawyers than conscientious staff!
INSURANCE AND BANKING IMPLICATIONS OF SKIPPING YOUR PRE-PURCHASE INSPECTION IN BRISBANE
If you're considering skipping the pre-purchase inspection process, you may end up in some serious trouble when it comes time to finalise your finance.  Your bank may want to see proof of the quality of the property before handing over your new mortgage.  Getting a low quality building and pest inspection, or worse still, no building and pest inspection could hold up the process right at the worst time.  Similarly, buying your property without a reputable pre-purchase inspector's report could mean your insurance company refuses to pay up for problems with your home.  You could be hundreds of thousands of dollars out of pocket for the sake of saving a few bucks on  a proper inspection.  Learn more about pricing here.
DO I NEED A PRE-PURCHASE INSPECTION? YES!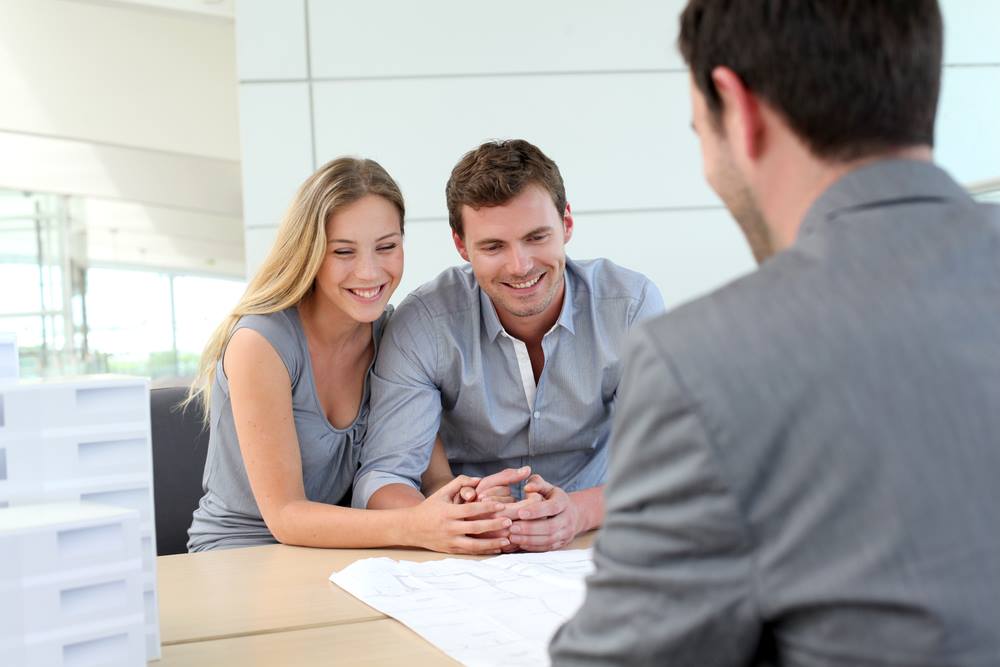 As our motto suggests "The Whole Truth and Nothing but the Truth" is exactly what we provide.
Some businesses will produce an 'agent and vendor friendly' building inspection report to ensure future referrals and business opportunities. Action Property Inspections prefer to outline the exact condition of the property and gain referrals from satisfied clients who currently provide 82 % of our business!
An Action Property Inspections pre purchase building inspection report is very thorough because the director and owner of the business will be the person inspecting your property. At no time will employees or subcontractors be used to undertake the actual building inspection.  It is the business owner's license and reputation on the line, making it in the interest of Action Property Inspections to ensure you are completely satisfied with your report. You can rest assured that we are fully licensed and carry full professional indemnity insurance.
Action Property Inspection's reputation for quality and attention to detail has been established on a foundation of thousands of building inspections, meticulously undertaken to our precise standards. When purchasing a new home, you don't just need a building inspection – you need Action Property Inspections to undertake a meticulous analysis of your property, delivering a report that will leave you with no doubts and with the peace of mind that you have made a well-informed decision on your prospective purchase. Be assured you that you will be provided with "The Whole Truth and Nothing but the Truth" at all times.
Top 5 Reasons You Need A Pre-Purchase Building Inspection in Brisbane
It is very important that an independent review is undertaken of a property you are interested in buying. It may seem tedious and expensive, but unless you organise a qualified and licensed building inspector to undertake a thorough pre purchase building inspection of the home, you may be in for a few surprises.
Let's take a look at the top 5 reasons why you really must obtain a pre-purchase building inspection report.
1. Ensure the home is structurally sound and safe
A home is a huge financial investment, so it is critical that your purchase is structurally sound, or you may just be buying a whole lot of problems. Faulty structures can mean there are weaknesses in the walls, which could result in serious injury if they collapse. A pre-purchase building inspection will also bring to light any areas that may be unsafe with respect to the presence of asbestos or other dangerous materials.
2. Compliance with regulations
Every property that is built must be done so in accordance with the Building Code of Australia and Building Standards and if the home you have a keen eye on does not conform to the regulations because of shonky workmanship or illegal construction, then you, as the homeowner, become responsible for the cost of bringing it up to the required standards.
3. Pests and property damage
A qualified building inspector will look at many areas of the home both inside and out. The roof and roof space, foundations and also the sub-floor areas are thoroughly reviewed. The doors, windows and frames are assessed and even to some degree the plumbing and wiring of the home. They will check for water damage, damp areas and the presence of pests or termites too.
4. Detailed pre-purchase building inspection report and repair costs
At the conclusion of the pre purchase building inspection, a detailed report will be provided that not only explains any issues noted with the home but also can provide you with details on how to repair the problems and possible timeframes to do so. This information can help you make an informed decision as to what you will do going forward. This sample report shows what you should expect to receive in your report.
5. Bargaining power
Should you still wish to go ahead with purchasing the property, having a thorough pre purchase building inspection report in your hand can give you bargaining power when it comes to the final price you end up paying. You may be able to negotiate a lower price if the problems can be fixed but are costly.
Making the decision to organise a pre-purchase building inspection is a very small price to pay to potentially save you thousands of dollars in hidden damages.
Don't take the risk. Organise a pre-purchase building inspection today.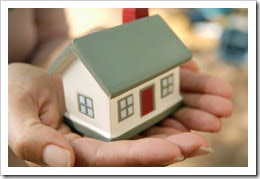 Your house or unit will be your most significant lifetime investment so you need to take steps to ensure the house or unit is suitable and sound.
Action Property Inspections will remove the risk and replace it with certainty. We will provide you with an accurate and informative pre-purchase building inspection report that will ensure your home becomes a dream and not a nightmare.
So what does a building inspection include?
Full defect building inspection report
Many companies conducting Brisbane building inspections produce basic structural building reports because they are quicker to complete and, let's face it, real estate agent friendly. There is only one type of report that complies with the Australian Standards and that is a Full Defect Building Report. A Full Defect Building Report involves an exhaustive inspection of the property followed by a comprehensive and easily understood report specifically designed to enable you to make an informed decision about the property you are about to purchase.
Individual and specific to your property
All Action Property Inspection building reports are specific and as individual as the property you are purchasing. Unfortunately, many building inspection companies now use report writing computer software whereby pre-manufactured reports can be adapted and loosely modified to suit the property in question. These building inspection reports are usually vague and lack specific, accurate content. In fact, they often barely relate to the house in question. This type of report is unacceptable. On average, an Action pre-purchase building inspection report varies from 40 to 50 pages in length and is detailed yet very easy to read and understand.
You are more than welcome to attend the entire inspection, however, if you are unable to attend, we will personally phone you the evening of your inspection to run through the entire report in detail with you. The building inspection report and photographic evidence will be emailed to you that same evening with the original report posted the very next day.
Precise description
All faults outlined in our building inspection reports are accurately described in an easy to read format. Unlike other companies, we do not simply describe the listed components of the house as being in a good or bad condition. We take the time to outline the exact nature of the faults and to clearly specify whether the faults are of minor or moderate concern or whether they are of major significance. We also outline all areas inspected that were found to be satisfactory. All faults listed within the pre-purchase inspection report are given a time frame for repair so that future maintenance can be programmed, e.g. repair within 18 months, etc.
Easy to understand
Action Property Inspections provides the industry's most detailed building inspection reports  yet, due to our use of layman's terms, they are also easy for our customer's to read. Our pre-purchase building reports contain easy to understand diagrams and a glossary section for you to reference should you have any questions regarding any terminology within the pre-purchase inspection report.
Latest technology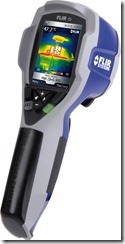 Our pre-purchase building inspections utilise the latest technology. Thermal image cameras are used in all building inspections to aid in the search of faults that may not otherwise be detected by the naked eye. Although not infallible, or akin to x-ray vision, thermal imagining is certainly a beneficial tool that often exposes faults that would otherwise go undetected. Moisture meters are also used on every Brisbane building and pest inspection to provide further diagnostic information pertaining to issues such as leaking showers or water penetration issues, etc.
Colour digital photography
All our building inspection reports incorporate colour digital photography to document the most significant faults. This not only provides a visual record of the original condition of the house, but also provides evidence of faults that are not clearly visible in inaccessible areas, e.g. areas within the roof, on top of the roof, or under the house. It can also be a useful tool in renegotiating the sale price or in pursuing rectification of the reported faults.
Post-inspection service
Your Brisbane building inspector is always available after the inspection. When you receive your building inspection report you will also receive the inspector's direct mobile number should you have any further queries regarding your pre-purchase building inspection.