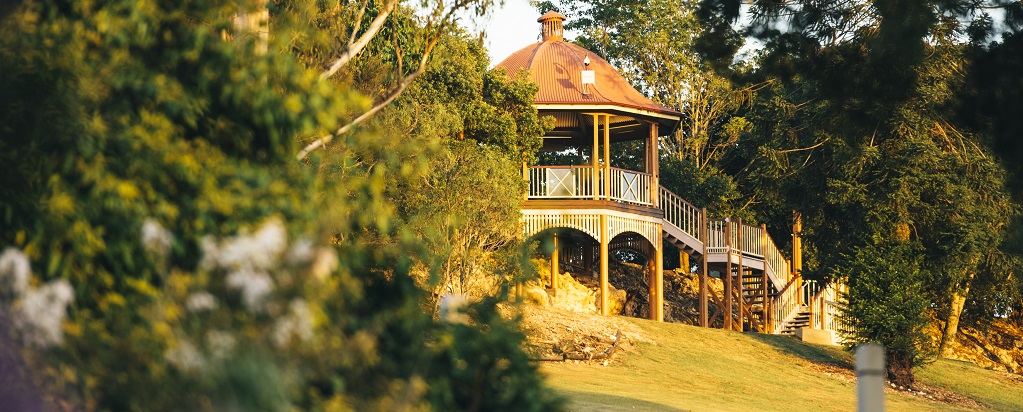 Buying in West Brisbane? Read this first!
Are you dreaming of snapping up one of the gorgeous older Queenslander-style homes in Brisbane's western suburbs? You need a pre-purchase property inspection! 
Building inspections in west Brisbane are an absolute must – from the perils associated with heritage properties, to floods, storms, and even trees, there are all kinds of challenges that come with calling this beautiful part of Brisbane home. Read on to learn more about why the western suburbs are the place to live in Brisbane! 
All about Brisbane's Western Suburbs!
Brisbane's western suburbs comprise 43 suburbs in total on both sides of the Brisbane River. From the Gap, Ferny Grove, and Mitchelton in the north west, the inner west suburbs of Indooroopilly, St Lucia and Taringa, and the affluent suburbs of Fig Tree Pocket, Chapel Hill, and Kenmore, there's something in the west to suit any family!  
Currently, 178,991 people call the western suburbs of Brisbane home. It's also quite a young part of the city, with the median age being just 36. Many young professionals also live here and make their commute into the city along the Ipswich or Ferny Grove train lines or on one of the many buses that service the area.  
If shopping is your thing, the western suburbs are spoiled for choice. Indooroopilly Shopping Centre is three levels of paradise for shoppers, while the Kenmore Plaza Shopping Centre and the Mt Ommaney Centre will suit for every day needs. Brisbane City Council operates numerous libraries throughout the western suburbs – including Indooroopilly, Kenmore, Mt Ommaney, and Ashgrove.  
West Brisbane is also known throughout the city for its magnificent parks and green spaces – and with many parks heavily featuring jacaranda trees, expect the area to turn vibrant purple in the spring. The Gap is enclosed by Mt Coot-tha to one side and Mt Nebo to the other, making it a popular area for nature lovers and families alike. Just a short drive away is Enoggera Reservoir which is a scenic swimming hole where your family can swim, canoe, or kayak.  
Standout suburbs – you'll love living here!
Keperra is a first home buyer's paradise, just 10 kilometres out from the CBD. It's known as an entry-level suburb, where the median sale price is lower than Brisbane's average – just $750,000. Keperra has seen a recent rise of new renovations and young families moving in. The most desirable pockets to buy are in the quiet, leafy streets close to one of Keperra's parks.    
Indooroopilly is in Brisbane's inner-west and one of the standout suburbs of the region. The nearby Indooroopilly Westfield Shopping Centre is a huge drawcard, as are the numerous parks and green spaces. The average house price in Indooroopilly is $590,000 which is very affordable, especially for an inner-city suburb! 
What are the challenges that come with buying a home in west Brisbane?
The things that make living in Brisbane's western suburbs so appealing can often be the same things that cause the biggest challenges for new home owners. Heritage homes and proximity to bushland or river frontage are highly desirable but can also lead to flooding, pests, and drainage problems. Just make sure you have all the facts before you decide on a property by booking a building and pest inspection. 
Storms
The western corridor is particularly susceptible to heavy downpours, especially throughout the summer. These rain events can cause flooding, especially in western suburbs where drainage is a problem. Properties in these areas can be subjected to storm water penetrating through the external walls, resulting in a higher risk of termites and movement in the foundation. The best and only way to determine whether the house of your dreams has any of these underlying issues is through a pre-purchase building and pest inspection.  
Floods
All residents of Brisbane can tell you how devastating the floods in 2011 and this past February have been for the entire city – and the western suburbs weren't immune. Among the worst flood affected suburbs in Brisbane's west are Auchenflower, Chapel Hill, Kenmore, Indooroopilly, Moggill, and Toowong. Many houses in the area were left damaged or even destroyed. Unfortunately, sellers can often fix or hide cosmetic issues so that you can't see the damage lying beneath. That doesn't mean you shouldn't be concerned. Look for swollen doors, bent windows, decayed timber, mould behind kickboards or in high areas beyond easy reach, and any damage to paint. 
Heritage properties
The beautiful old Queenslander-style homes are a huge selling point in the west – but time here is the enemy. A colonial home has unique challenges you wouldn't encounter with a modern property, and with age comes much more maintenance. Old Queenslanders often suffer from dry rot, are more prone to having termites, and have an increased risk of cracking in walls and tiles. Depending on the damage, they may even require re-stumping. 
Trees
Some of the greenest parts of Brisbane are in the west. Tree-lined streets, parks, forests, and beautiful leafy backgrounds are commonplace, and make the west truly beautiful. It's also a green haven for wildlife! While this is a selling point, owning a house on a tree-lined street comes with a price. Roots can worm their way under a house and wreak havoc with the structure, the drainage system, and with piping. Large overhanging tree branches can become very dangerous during Brisbane's big storms. You don't want to have to deal with these kinds of issues as a new home owner – but you also shouldn't let this deter you either. Action Property Inspections can assess the situation for you and offer advice before these small concerns become a huge headache. 
Looking for professional building inspectors? West Brisbane buyers rely on Action Property Inspections to provide thorough pre-purchase property inspections.
Take a closer look at more Brisbane West Suburbs
Find a Building Inspector Near You
Building Inspections Brisbane Southside |  Building Inspections Ipswich | Building Inspections Logan | Building Inspections Moreton Bay Region | Building Inspections Redlands | Building Inspections West Brisbane |  Building Inspections Inner Suburbs | Building Inspections Brisbane
See our suburb specific guides here: