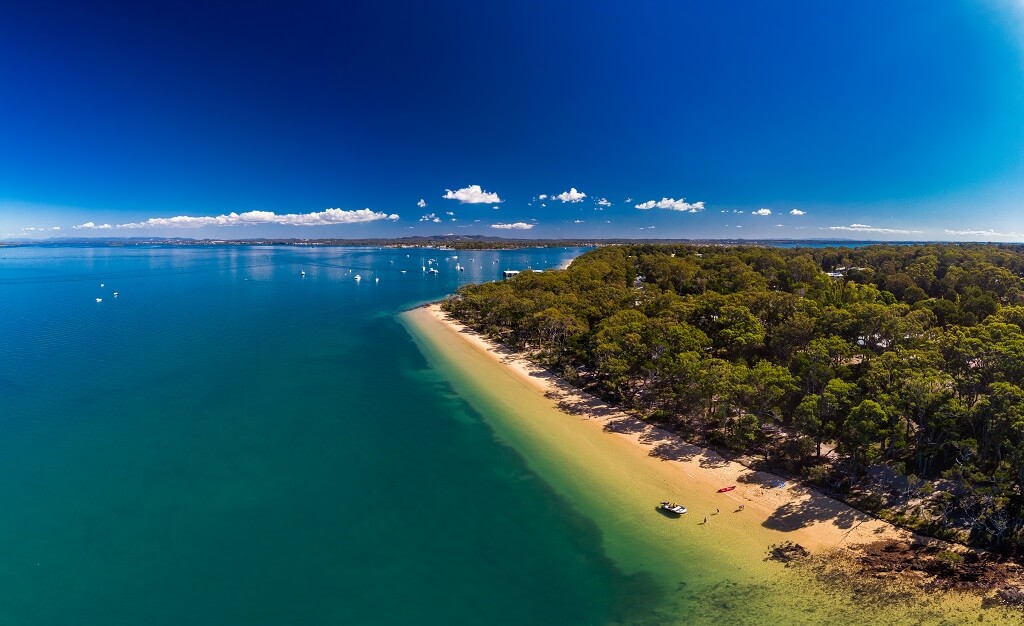 Welcome to the Redlands, where fabulous lifestyle meets genuine affordability. It's no wonder that the real estate market has seen steady growth in this area. With close proximity to Brisbane city as well as the employment opportunities in Beenleigh and Logan City, more and more people are considering the move.
Building inspections in the Redlands and surrounds cover the following locations both on the mainland and on the islands:
• Alexandra Hills
• Birkdale
• Capalaba
• Cleveland
• Dunwich
• Mount Cotton
• Ormiston
• Redland Bay
• Sheldon
• Thornside
• Thornlands
• Victoria Point
• Wellington Point
• Amity
• Coochiemudlo Island
• Karragarra Island
• Lamb Island
• Macleay Island
• North Stradbroke Island
• Peel Island
• Russell Island
As you can probably tell by that extensive list, this is a huge area with a wide variety of dwellings – both in type and in condition. The savvy prospective buyer in this area would be wise to take advantage of a pre-purchase building and pest inspection.
Here are key issues in the Redlands to be wary of.
The long-term rentals
There are many homes in the Redlands that have acted as rental properties for many years. Decade after decade of potentially lax landlords and real estate agents sitting idly by as a property slowly sinks into the ground in full sight. You're also possibly looking at tenants who may have been less than houseproud for the duration of their tenancy. Over-run gardens, blocked pipes, cracked walls and mysterious stains – just part and parcel of purchasing a used-to-be rental.
Building and pest inspections are absolutely vital in this scenario. As a potential purchaser, you MUST be absolutely aware of the history of the home and the possible multitude of problems that have gone unchecked for many years.
It is absolutely imperative that you do NOT rely on the inspection report provided to you by the real estate agent representing the seller. Issues may be glossed over or missed entirely and the onus would be on you to follow everything up and question every point. Getting your own independent inspector, one who wants to work for and with you, is the only way to ensure that you're getting the full picture.
Curious about what's involved in a pre-purchase building and pest inspection in the Redlands? Take a look over here.

The great outdoors
One thing that the Redlands is well-known for is the thick humidity that can blanket the area as well as the amount of thick forestry, parks and open green spaces. While these beachside conditions are absolutely beautiful and set this area apart from many others, they can also be a breeding ground for certain pests and rodents.
There are a number of pests that can cause damage to a house; much of which may be invisible to the eye of the amateur. Termites, rats, cockroaches, bed bugs and silverfish all love the dark, damp place that a neglected house can offer them. The weather and climate extremes in the Redlands area can be an absolute haven for pests – consider it their Las Vegas! A pest inspection is absolutely vital prior to any purchase agreement being undertaken.
There is also an increased fire risk in the Redlands, meaning that properties must comply with fire safety requirements. The wooded areas and beautiful forests may look gorgeous but they could present real problems in a dry season – best to be cautious and be aware of potential pitfalls. Arming yourself with all the relevant information before you sign on that dotted line goes a long way to ensuring you make a sound property investment that won't cause you headaches down the track.
Are you interested in buying in the Redlands?
Contact Action Property Inspections today to arrange your obligation-free quote.
There's no better time than the present!
Redlands: a rich, varied tapestry
There are a plethora of housing styles and types, in varying degrees of upkeep, in the Redlands area. The gorgeous old Queenslanders that sit grandly on hilltops and look out over the rest of the world may be beautiful to gaze upon but they could mean trouble for the would-be buyer. For further information on what makes Queenslander homes tick, please take a look at what you need to know about owning one here.
The beautiful, high-end apartments that line Raby Bay offer pristine views and bayside breezes yet they can come with their own set of complications. Purchasing a unit can mean buying into a whole set of problems that you didn't cause. A shiny exterior could be masking a few dirty secrets, so it's best to run through an apartment inspection checklist well ahead of signing time.
Building inspections in the Redlands and surrounds
Whether you're set to buy on one of the beautiful beaches, have a high-set house looking out over the bay or live in the bustling areas around Alexandra Hills or Capalaba, the Redlands truly has it all.
Cleveland is the gateway to the islands that dot the surrounding waters like beautiful jewels in a crown. The shopping opportunities in the area are varied – from warehouse to artisan wares, the Redlands can fit any budget. There are a number of excellent schools in the area that offer a variety of pathways to students, mainstream or alternative. This is a community that thrives on outdoor activity and entrepreneurship. Full-scale art projects, community works, markets, working bees and good old-fashioned fun runs. The Redlands is fast becoming the savvy choice for buyers who want to get away from the hustle and bustle but still be connected to something bigger than themselves.
If you want to buy into this area that is steadily growing in popularity, then you'd better do it fast. Properties in the Redlands are spending considerably less and less time on the market as more and more of us venture south-east of the CBD in search of something different. Now is the time to make a change – but not before you've carried out the necessary property inspections. Redlands has so much to offer but protecting your investment is crucial. Make the most of the information provided to you by a professional property inspector. You'll be glad you did.
Book
your pre-purchase property inspection with Action Property Inspections!

Book yours today
.
Take a closer look at more Redland Bay Suburbs
Find a Building Inspector Near You
Building Inspections Brisbane Southside |  Building Inspections Ipswich | Building Inspections Logan | Building Inspections Moreton Bay Region | Building Inspections Redlands | Building Inspections West Brisbane |  Building Inspections Inner Suburbs | Building Inspections Brisbane
See our suburb specific guides here: