The Inspector's Guide to Spotting Backyard Drainage Problems
Backyard drainage problems can be an inconvenience to a new homeowner as their discovery is usually made after moving into the home.   
A drainage issue can be a untimely and inconvenient expense to be lumped with at the beginning of your property ownership journey.  
There are however some visual inspections you can do at an open home to ensure the drainage around the home is adequate for the property.  
If you are concerned about potential drainage problems around the house you're about to purchase, here are some visual clues to look for.  
Visual Clues Which Could Mean Drainage Problems
When attending an open home inspection, look for these clues which could indicate possible outdoor drainage problems: 
Excessively green patches in the garden or lawn

 

Evidence of soil erosion

 

Excessive cracking to paths and driveways around the house

 

Look for evidence of adequate drainage pits at various locations around the house

 

Check to see if the downpipes are connected to a stormwater drain

 

Unmaintained gutters which have rusted out or are full of leaves and debris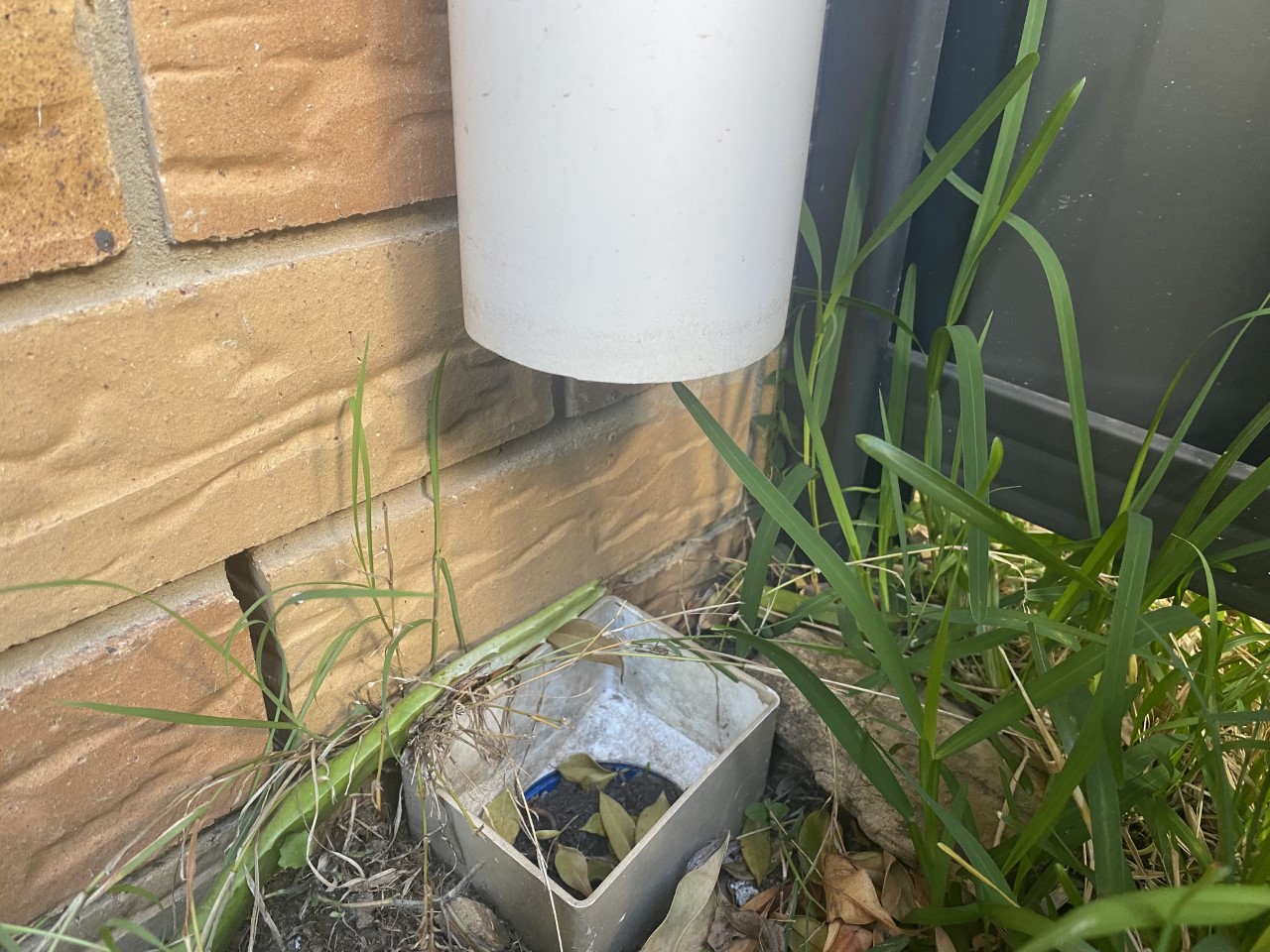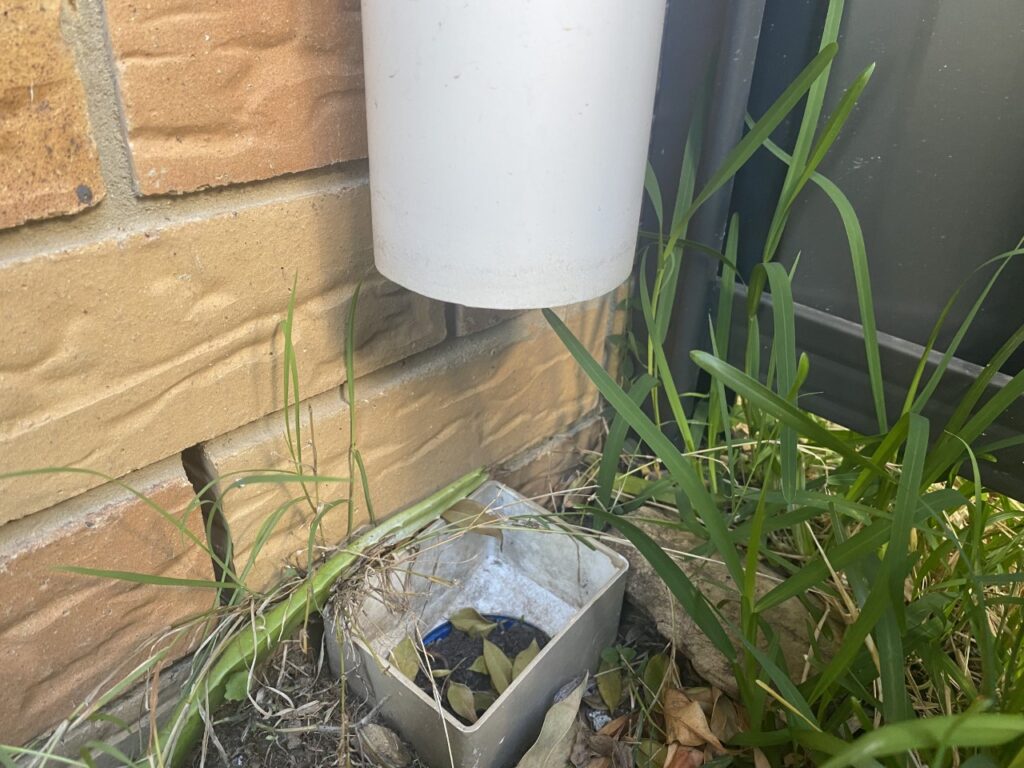 Drainage From Neighbouring Properties
It's particularly important to consider drainage when buying a house on a sloping allotment or when your neighbour's allotments are higher than yours. Where possible, inspect beyond your boundary fence.  Simply peering over the fence may highlight drainage complications with your neighbour's property that could have a significant impact on your new house.   
We often see a neighbouring property with illegal stormwater drains diverted to boundary fences.  Sometimes it is a case of your neighbour's downpipes not being connected to a stormwater drain and water flowing directly into your property.  If significant water flow from your neighbour's allotment poses a serious risk for your house, you may need to seriously reconsider or be prepared for an awkward conversation with your new neighbour.  
Evidence of Wall Moisture
When looking at the external brick walls around your house, look for evidence of rising moisture or wet patches along the bottom of the brickwork.  Also look for evidence of moss or lichen where the ground meets the bottom of the brick walls.  This can also be an indicator of retained moisture in the ground around your house foundations.  
Inadequate Retaining Wall Drainage
Retaining walls should have adequate drainage behind the wall to reduce the risk of water pressure build-up that could lead to wall movement or substantial cracking.  When undertaking your open home inspection, look for excessive cracking or movement around retaining walls as excessive moisture could be a potential cause. 
Water run-off between neighbouring properties can be stressful to deal with. In Brisbane, it's classed as a civil matter and the council will only get involved if an amicable agreement cannot be made between two neighbouring properties.  
If the water run-off comes from council land, it will be the council's responsibility to investigate and rectify.  
Natural Overland Water Flow
Unfortunately, your property may simply be in the line of natural overland water flow.  If the source of excessive water flow into your property is not from a captured and controlled water source such as a stormwater line, you may need to rectify the drainage issue yourself.  Your neighbours are not responsible or required to control natural overland water flow to prevent it entering your property. 
Does a Pre-Purchase Inspection Identify Drainage Issues?
Where possible, a pre-purchase inspection will focus on drainage issues around your house.  The inspector will check to see whether there are visual signs of adequate drainage or whether the allotment has been correctly contoured to divert water flow around your property.  The inspector will also look for evidence of problems that may be arising due to retained moisture around your house.  This evaluation is limited though, as we are usually not inspecting the property during heavy rain periods.  
Avoid buying a property with potential backyard drainage problems –
book a pre-purchase building inspection
with Action Property Inspections today.