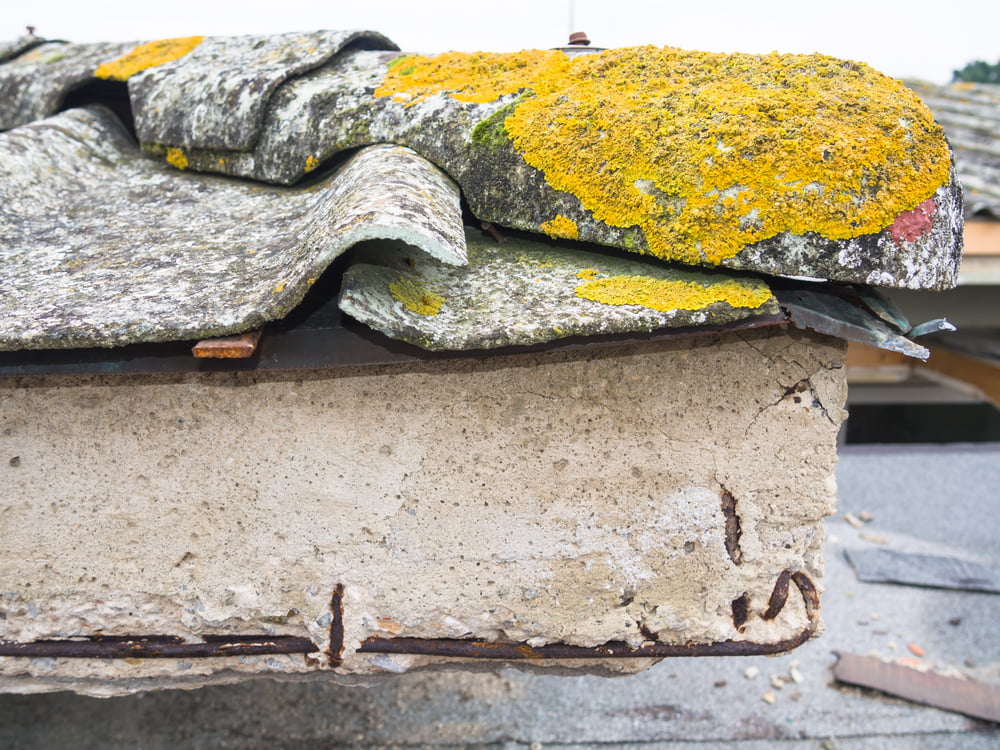 Asbestos is a big deal when purchasing an older property in Brisbane that you plan to renovate. The DIY property transformation and renovation bug is not going to go away any time soon and Brisbane properties are ideal for buyers to renovate compared to other cities of Australia with high property prices. Despite this era of house flipping, there are dangers when renovating an older home in Brisbane. In fact, despite the increased education and litigation cases relating to asbestos victims, DIY renovators are dicing with their health by not identifying the materials they are working with when demolishing the interior of a home. Here are some asbestos facts that are vital information for Brisbane buyers who plan to renovate a property.
What is Asbestos?
Firstly what is asbestos? We know it's a dangerous building material, but what is it and where can it be found in Brisbane properties?
Asbestos covers a broad range of fibrous silicate materials that were made in over 3000 products! It is fibrous in nature, but its colour can range depending on how it was used in a particular material. This makes it very hard for the average person to discern if asbestos is present in the property they are renovating. This is why it's important to always get a building inspection done when purchasing a property to properly identify hazards.
Where will you find asbestos in your home?
This is the million dollar question that is difficult to answer depending on the property. Most newly renovated homes from the early 2000's will have had asbestos removed and replaced with an alternate, safer building material.
Houses that haven't been renovated since they were built may have some asbestos present in them.
Asbestos should be removed when:
• Renovating
• A penetration has been made, leaving the fibrous material exposed
• Transforming a room
• Removing a wall
• Replacing a roof
• Replacing gutters and down pipes
• You intend to make changes to your home to make it your own
With over 3000 products made using asbestos, it's important to know what areas of your home could contain this hazardous material. This extensive list will give you a checklist of possible asbestos locations in your home.
• Air conditioner ducts (associated more with ducted air conditioning and heating units)
• Carpet underlay
• Cloth linings for thermal insulation
• Wardrobes and closets to increase fire resistance
• Flue pipes and cowls
• Ducts – more common in commercial properties but an important consideration for investors who purchase a commercial property with the intent to convert it to residential.
• Eaves
• Electrical backing boards
• Fibre cement sheets used in external and exterior walls
• Fire doors (again more prevalent in commercial properties)
• Floors like fibre cement sheet, vinyl sheets or tiles
• Gables (pitched side of roofs)
• Separate garages and granny flats
• Insulation
• Laundries
• Movement joints
• Packing materials on stumps or pylons to support the house
• Pipes
• Roofs
• Sink pad under the kitchen sink
• Soil around older buildings
• Spandrel panels below windows
• Telephone pits
• Toilet cisterns – older style, installed high above the toilet pan
• Ventilation ducts
• Walls
• Window putty to seal window frames
This extensive list shows how widely used asbestos once was and just how many places it can be found within a property in Brisbane. A property inspection can help you identify the issue and have it properly tested by experts in the field.
How do you know if the home you're about to buy in Brisbane has asbestos?
Like any property purchase, no one can guarantee what lies in or behind the walls of a home. There are visual indicators of asbestos that a building inspector will be able to identify straight away, however, there may be areas not visible to the eye which could be riddled with asbestos.
While there are DIY Asbestos testing kits, they do not comply with the National Association of Testing Authorities, which is the accreditation a laboratory must have before asbestos can be tested.
If you've ever seen the attire an asbestos tester and remover must wear, you'll know how seriously they take exposure to the material. Carrying out your own asbestos test can put you and your family in extreme danger. This can put you at risk of coming in contact with asbestos and more seriously, developing asbestos related diseases, for which there is no cure.
The safest way to know if the house you're buying has asbestos is to get a full asbestos audit carried out by a qualified asbestos inspector. An asbestos audit is a highly specialised field and different to a building inspection.
The age of the home can also give a good indication of whether asbestos may be present. Brisbane homes that were built in the 1940's to early 1980's can expect to have some sort of asbestos present.
The main areas in Brisbane where asbestos may be present will be in older homes in the inner south to the upper north of Brisbane. Some older homes in the west including old housing developments in Inala will also have asbestos present. It's safe to assume no property in Brisbane is immune to some sort of asbestos materials used. The older the home, the higher the likelihood that asbestos was used as a building material.
How to remove asbestos in your Brisbane property
If there is asbestos present in your home, under no circumstances should you remove it yourself. The introduction of laws in the early 2000's means there is strict compliance to the removal and disposal of asbestos. In 2003, there was a complete ban on the use of asbestos in all materials.
What to consider when purchasing a home with asbestos
If you have decided to purchase a home in Brisbane and the building inspector has identified asbestos, you may need to consider if this is a viable purchase for you. These asbestos facts can help you make an informed decision.
Asbestos removal can accrue an unexpected financial outlay. It can also extend the time for which renovations can begin on your property. Asbestos removal can bring unexpected delays to a renovation timetable and the testing may find asbestos in other areas of your home that may not have been considered.
When buying an older property in Brisbane, make an allowance in your renovating budget for asbestos removal. Preparing for the worst case scenario can ensure you aren't caught unawares if asbestos is found in your newly purchased property.