Buying a home at auction has become a popular way to purchase a property. But you need to know your rights BEFORE you bid, to ensure you don't end up with a house requiring more financial outlay to fix. Here's what you need to know when buying a home at auction and suggestions on making the most of the time before you bid your offer.
How much research should you do before you decide to buy a property?
When you're in the market to buy a home, you will no doubt be spending your weekends visiting open homes. Open homes are a designated time on the weekend (or can be throughout the week) where the home listed for sale is open for potential buyers to visit and inspect.
Open homes are a great opportunity to look at the property in depth, to see if it's the one for you. The sales agent will be present at the open home to give you details about the property and whether it is open for offers or is to be sold by auction.
You can do online research about the property, too, by reading old listings from previous sales. The images can give you a visual idea of renovations that may have taken place. Make a note of these and check building approvals and clearance certificates can be provided for renovations to ensure the work has been carried out by licensed tradespeople.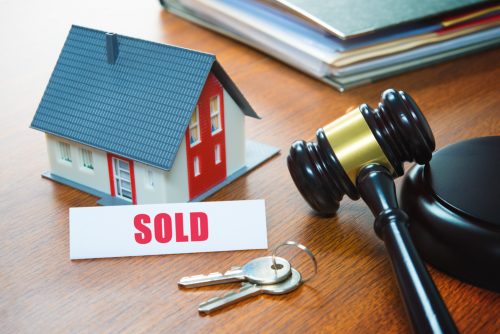 When buying a property at auction
Properties which are put up for auction will have a number of open homes before the auction date to stir up interest and build a pool of bidders for the sale.
When buying a property at auction, it's important for bidders to know the sale is final and can't be negotiated for a pre-purchase building inspection. In Queensland, the Contract of Sale gives the buyer 5 days to organise an inspection before signing, but this must be checked before bidding. While the vendor, by law, must mention any concerns, there are no legal obligations for them to disclose structural faults with the building.
Knowing this makes the open home inspection so important.
If you're keen to purchase a property listed for auction, you could approach the agent and make an offer before the auction. The vendor may be keen to sell before auction day. This may work in your favour as a pre-purchase inspection may be organised after an offer is accepted as the cooling off period applies to offers of sale.
If an offer of sale is accepted
If your offer for sale is accepted, it's important for the offer to be conditional upon a building and pest inspection. This allows time for a professional inspector to visit the property and write a comprehensive report so you know exactly what you're buying.
In Queensland, the cooling off period is 5 days, but a contract is exempt from the cooling-off period if the sale has been by an auction.
It's important to consider what risks you're willing to accept if you purchase a property at auction, and whether it's the best way to purchase a property without those prior inspections.
For peace of mind, it may pay to organise your own building and pest inspection prior to placing your first bid. This could save you the unforeseen expense of rectifying issues you weren't aware of.
Organise a professional, easy to read building and pest inspection report before buying a home at auction. Contact Action Property Inspections.