With the most recent series of The Block finishing up on our screens, the auction results are certainly a big motivator for trying your hand at your own fixer upper. Yet, what may seem easy on the screen, is anything but easy in real life. There is a lot of behind the scenes work that gets edited out to produce a TV property show. If anything, working on a fixer upper is 80% tough, dirty work; the styling is only the garnish on the top of what is required to get a home looking a million bucks.
But don't let the prospect of hard work deter you from purchasing your fixer upper in Brisbane. The renovating lifestyle may turn out to be something you love! But, before you do head down that path of considering to renovate, here are some things you need to think about.
Consider your 'why?'
It's important to consider why you want to purchase a fixer upper home. Is it because you want to live in the neighbourhood, or because you want to renovate and put it back on the market? Maybe it's to do up so you can rent it out? It's important to consider the reasons for why you want to purchase a fixer upper home, because this will help determine how much you want to spend renovating your property.
If you intend to live in the property as your 'forever home', you won't want to cut corners (i.e. paint over existing kitchen cupboards instead of replacing for new) and may invest more money into the renovation.
If the home is to be sold, you may choose to do a cosmetic renovation to ensure you reap the financial rewards at auction. Bear in mind, the cosmetic renovation needs to abide by building laws and your house will be subject to a house inspection before the sale goes unconditional. Be proud of what you are offering a new home owner and ensure the cosmetic renovation is worth the time and money you spend on it. Sometimes demolishing and replacing from scratch is better than 'prettying' up a tired area.
Before you decide what to do with your fixer upper, it's important to book a building inspection. This may seem futile and a waste of money if you're going to renovate the home. But a building inspector will be able to give a detailed report of problems you may not have thought of. There could be a mould issue or asbestos. The building report will give you a good idea of how to use your renovating dollars wisely to fix up the house.
Plan a budget
One of the biggest downfalls to the fixer upper lifestyle is not sticking to a budget, or having no budget at all. Budgets are important for many reasons, but especially if you are renovating for profit. You will need to keep a track of spending if you're going to ensure you recoup your money at sale. Set a budget, and try to stick to it as closely as possible.
You should also allow extra in the budget for unforeseen issues that will come up on site. Not all renovations go to plan. Once the walls come down, a house can reveal some interesting stories. Sometimes many elements will need to be replaced before you can consider renovation. Keep a buffer in the budget for these little 'surprises'.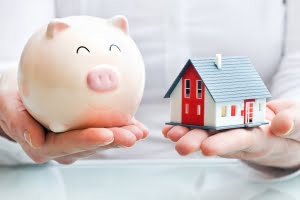 Time management
Renovating shows like The Block and House Rules, can give unrealistic time frames when it comes to renovating a house properly. It's important to be realistic about your time frame, to avoid stress and unnecessary mistakes from trying to meet a tight deadline. Deadlines are good, but unrealistic ones can cause tradespeople to make mistakes.
For example, a bathroom renovation does not take a week to complete. It will take between 3 to 6 weeks depending on the availability of products, tradies and the competence of your project manager. Get realistic figures from your builder to create a renovation timeline. You also don't want to allow too much time for the project to drag out.
Will you project manage or will you outsource to someone else?
Many fixer upper owners will want to project manage their renovation to save some money, but this can be detrimental to your budget and time management. It's important to have an experienced professional to project manage your fixer upper. They will know the correct sequence of booking trades and what needs to happen when. You don't want your house to receive a defect report because you chose to 'lone wolf' the project management.
After a few renovations, you may find you feel experienced enough to take over the project managing. Learn from the professionals and give yourself time to build your confidence. Your first fixer upper should be project managed by your builder.
Can you compromise living in a construction zone
One of the most frustrating parts of renovating your home, is living in a constant construction zone. This may not be ideal for you, so consider whether you can live in a messy home for a few months, or whether you need to move offsite. One will frustrate you, while the other will incur more costs because you will need to rent another premises.
Will you enjoy it?
A fixer upper project can be a daunting, but incredibly satisfying experience. You won't know if you will enjoy it until you give it a go. The first experience is always the hardest because it's a steep learning curve, but the satisfaction of finding a solution to a problem or working through a struggle will give you confidence that can be taken into your next project.
The renovating bug can be contagious. Whether you watch a tv show or know of a friend who has done well from renovating houses, the fixer upper bug can hit anyone at any time. But it's important to be mindful of the sacrifices it will take to get your house from slanting to outstanding. Patience will be your virtue during the whole process. The struggles will be real, but the satisfaction of completion and producing a home people want to live in, will far outweigh any of the negatives experienced throughout.
If you're looking to purchase a fixer upper home in Brisbane, book a property inspection online or call us at Action Property Inspections today on 1800 642 465.