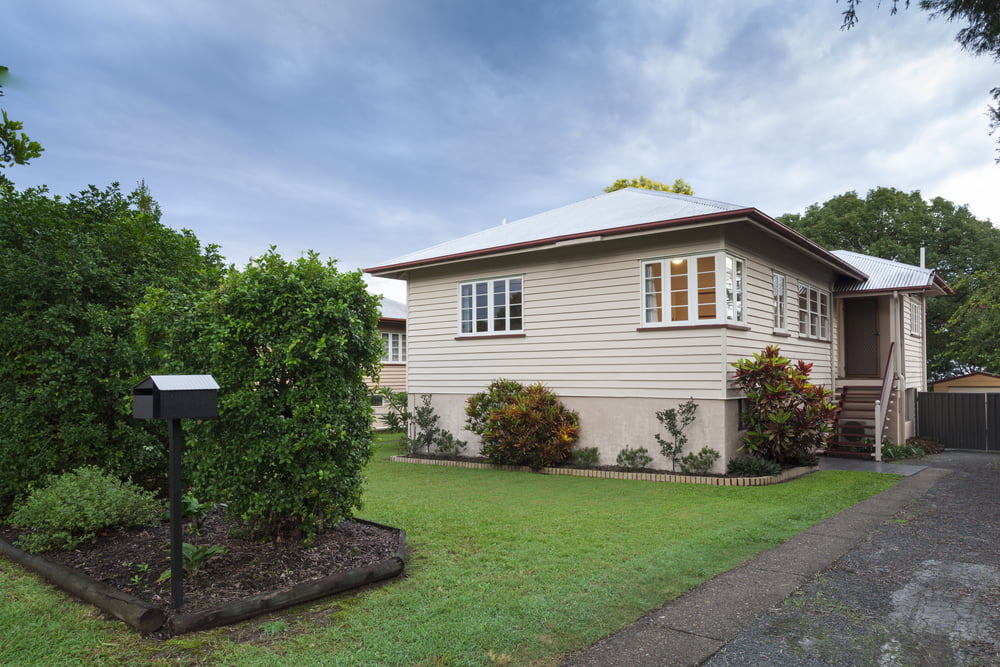 Properties in the highly sought-after suburb of Aspley are not sticking around for long. If you plan to purchase a property in this high demand area, give yourself the edge at auction or signing by securing a pre-purchase inspection in Aspley before you buy.
Aspley homes in high demand
There is a lot to love about Aspley. Ask any Aspley resident and they'll tell you the suburb is well-established, family-friendly and safe. Just 13 km north of the Brisbane CBD, Aspley is a gem on Brisbane's north side.
Aspley offers families a great neighbourhood vibe with sprawling family homes on big lots. There is an excellent selection of parks and playgrounds for the kids to enjoy and an off-leash area for dogs. Aspley is home to the prominent AFL Club, the Aspley Hornets. The Hornets' club, bar and bistro makes for a popular dining out option among families.
You don't have to look far for schools in Aspley. There are two state primary schools available and a state high school. St Joseph's Nudgee College is located just 7 km away.
Aspley is well-serviced when it comes to shopping centres and restaurants. The Aspley Hypermarket boasts an impressive selection of department and specialist stores, while the Aspley
Homemaker City is one of the biggest homemaker centres on Brisbane's north side. If that wasn't enough, the expansive Westfield Chermside is a five minute drive away.
In the 2011 census, Aspley's population was 12, 594 with slightly more females than males. The median age was 40, three years above the Australian median.
Properties in Aspley
The average price of homes in Aspley is $587,000 with rent at approximately $450 per week.  Aspley was purpose built as a 'northern hub" and the homes tend to be solid brick or post war timber.
Andrew's tips for buying a home in Aspley
Aspley once was the north side hub for services.  As Chermside has taken over this role, Aspley was at risk of losing value.  Luckily the homes were well built and the infrastructure so good that it's kept its value and is now a preferred suburb for those wanting to live close to Chermside.  Aspley's neighbours have some baring on the value of the home that you buy.  On the expensive side of the suburb you're in good company – Chermside, Albany Creek, Carseldine… on the other side your neighbours include Taigum, Zillmere and Fitzgibbon.  While these areas are growing, an Aspley home on the desirable side of the suburb can add a good chunk of change to the purchase price!  On the east however, you might just find yourself a bargain – while still in the right "suburb".  What this means for buyers though, is that pricing of properties in Aspley can seem inconsistent.  It's vital to understand WHY an Aspley bargain is a bargain.  That's where a thorough building and pest inspection comes in!  Let us determine WHY your property is a great investment.  And if it's not?  With a superior building inspection report, you can negotiate down your purchase price, to cover any repairs needed to your new home.
Spacious single and double storey brick homes on generously-sized pieces of land are common in Aspley. You will also find newer builds, renovated homes and a smattering of post-war weatherboard homes. Whether you're looking at older or newer homes, it's crucial to get a qualified building inspector booked well in advance to ensure your investment is a sound one.
Book a building inspector for Aspley
With demand for Aspley homes well above the Queensland average, it's essential to move swiftly when you've found your ideal home. Secure a building and pest inspection in Aspley to ensure your potential purchase doesn't have any major (or minor) structural issues or areas of concern. Any building inspector who knows the Aspley area will recommend that even new or renovated homes undergo a detailed building and pest inspection.
Looking for a building inspector in Aspley? Contact Action Property Inspections today.