Pre-purchase building inspections can often be mistaken for an inspection only carried out on the house; garages and sheds are commonly forgotten. It's vital to remember that just as defects in a house can potentially cost you a lot of money, so can the defects in garages and sheds.
Why garages and sheds should be inspected
You'd be surprised at what hidden defects garages and sheds can hide. Here are a few of the main concerns we often see during our building inspections.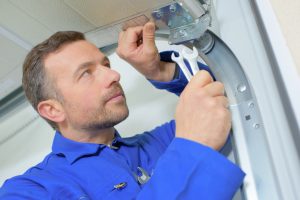 No council approval
Just because a garage or shed is on a property doesn't necessarily mean it has been council approved. Brisbane City Council outlines the building approval requirements for garages and sheds which take into consideration aspects such as residential zones and character requirements. A pre-purchase inspection will identify whether or not a structure has been council approved. If you opt not to have a pre-purchase inspection, you risk buying a property with unapproved structures. This could make it difficult for you to sell the property down the track and leave you at risk of having the council ask that you remove the structure.
Concrete cancer
Concrete cancer is the building inspector term for concrete that is riddled with a range of defects that undermine the strength and stability of the concrete. With most sheds and garages having concrete slabs, it pays to have the concrete checked, even if the space only houses cars and gardening equipment.
It's the moisture and air that cause concrete defects. Steel reinforcing can rust and expand causing the concrete to crack. Even more moisture can get into the cracks and the concrete can erode. This is not the only way for moisture to penetrate concrete though. Poor drainage, insufficient slab edge protection, poor workmanship and poor waterproofing makes concrete susceptible.
Concrete cancer can take years to become obvious, but a professional building inspector will notice symptoms and defects well before major damage occurs. When concrete defects in garage and shed slabs aren't identified, the structural integrity of the building is at risk. Avoid potential problems – including the whole thing collapsing – by arranging a professional inspection.
Poor construction
We see plenty of DIY and quick cash jobs to build garages and sheds on the cheap; this often means corners are cut. A pre-purchase inspection will identify inadequate bracing and tie-downs, garage doors that don't work or haven't been installed properly and damaged internal linings. Garages and sheds are also subject to water damage which can cause rust and timber rot. Rotting timber not only affects the integrity of the structure but puts a structure at risk of termite infestation.
Because garages and sheds are not inhabited structures, they often receive little maintenance and are easily forgotten. Don't let a neglected garage or shed become a financial problem and downright inconvenience down the track; do your pre-purchase homework first.