Wynnum is a gorgeous coastal suburb in the east of Brisbane that has been seeing a revival of late. With a population of 13,000 people, you'd be mistaken for thinking the old seaside village feel of Wynnum is a thing of the past. With cute cafes, lovely parks, and a beautiful waterfront, there's so much to love about Wynnum. Glorious old Queenslanders mix with modern units and cute seaside cottages, just 20 minutes east of Brisbane's CBD. If you're thinking about buying a new home in Wynnum, you definitely need to book a pre-purchase property inspection with Action Property Inspections. Read on to find out more!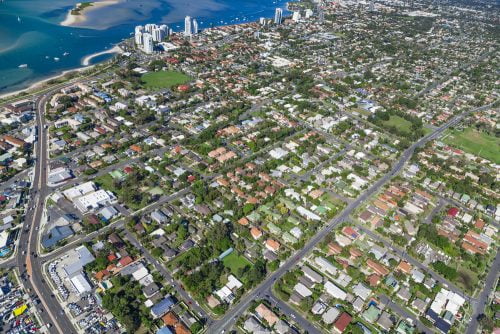 Why pick Wynnum?
Don't be fooled by it's beautiful surrounds – Wynnum is a very affordable place to live. The mean property prices over the last year range from $627,500 for houses and $460,000 for units, while the mean rent for houses ranged from $460 per week for houses and $395 for units. This is pretty much on par with similar suburbs in Brisbane, like Sandgate.
Despite the recent growth and beautification of the waterfront area, Wynnum has somehow retained its lovely seaside village atmosphere. With kilometres of bike and walking tracks winding their way around the foreshore, plenty of parks, and the biggest dog park in Brisbane, Wynnum is a fantastic place to live an active, healthy lifestyle. You also can't go past the Wynnum Wading Pool, including playground and water park, and the Wynnum Jetty with the man-made Pandanus Beach – all a huge hit with the kids! The gentle sea breezes make those notoriously humid Brisbane summers so much more bearable, too!
Book your building inspection in Wynnum!
Make sure you've got all the facts before you commit to a home that may have huge hidden issues. Start with a pre-purchase property inspection. Wynnum is a seaside suburb, and with that come its own challenges, so protect your investment. This Brisbane suburb is a great place to raise a healthy, active family –  by obtaining a professional and comprehensive property inspection report, you can ensure you choose the right house.
For the best in pre-purchase property inspections, Wynnum buyers trust Action Property Inspections – contact us today!