Considering buying in St Lucia?  Get a pre-purchase property inspection first.
If you are contemplating your dream home in picturesque St Lucia, you want to make sure you know everything about the property before you buy – and you can do that by securing a pre-purchase building and pest inspection beforehand. 
When you think of St Lucia, no doubt the University of Queensland instantly pops into your head, but there is so much more to this leafy suburb than that! With close proximity to Brisbane's city centre, excellent amenities, and countless dining out options, St Lucia is a fantastic place for students, young professionals, and families alike to call home. Before you look at settling on the home of your dreams, you need to make sure you've got all the facts – and the best way is with a pre-purchase property inspection. 
Why you should live in St Lucia!
St Lucia is a suburb 7 kilometres to the south of Brisbane's CBD, with 12,574 people calling it home. Winding through St Lucia, the Brisbane River cuts the suburb at several points, making it a peninsula. This means that depending where you are, you might manage to snap up a home with a gorgeous view! The homes in St Lucia are built in the graceful Federation and Queenslander style, with new, modern units built for students. The streets are lined with beautiful jacaranda trees that blossom into a gorgeous canopy of lavender in the spring. The university occupies the eastern part of the suburb, which is obviously a big drawcard for students – and given that the university's excellent amenities (pools, gyms, sporting facilities, libraries, cinemas, theatres, and galleries to name but a few!) are open to the public, it's also a big draw to everyone else!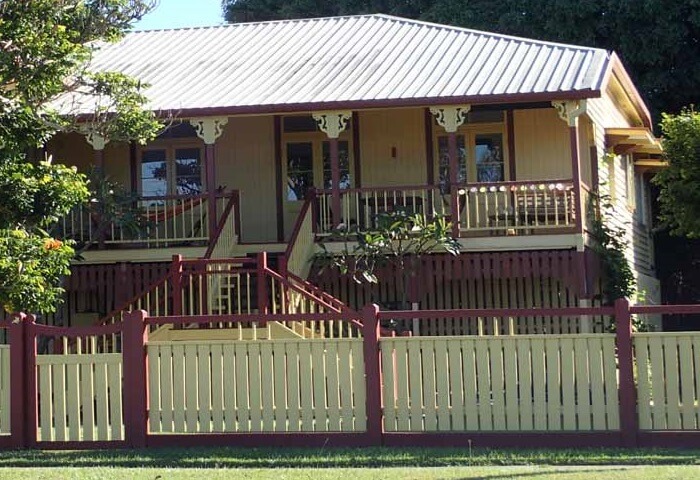 St Lucia is also home to a local primary school for the kids, Ironside State School, and there are a few small shopping strips, excellent local bistros, tasty takeaways, and great coffee – what student could survive without it!? While you'll find just about everything you need in St Lucia, the public transport is unbeatable in this part of Brisbane. You could easily catch a bus to the city or Indooroopilly Shopping Centre, take a ferry to West End, or walk across the Eleanor Schonell Bridge to Dutton Park. Trains service nearby Park Road and Dutton Park stations, so you'll easily get where you need to go. St Lucia is unrivalled for convenience, lifestyle, and quality of life – you won't want to live anywhere else! 
St Lucia is also quite appealing to investors looking for rental properties due to the high student population.
St Lucia property market 
St Lucia is an expensive place to live. Median property prices over the last year range from $1,480,000 for houses and $510,000 for units. However, if you are looking for an investment property, St Lucia is ideal. You can rent a house out for $580 per week with an annual rental yield of 2.0% and a unit for $405 per week with an annual rental yield of 4.1%. Based on 5 years of sales, St Lucia has seen a compound growth rate of 8.9% for houses and 2.2% for units. With the beautiful, stylish properties on offer and the amazing lifestyle, St Lucia is definitely worth it.  
It's vital to secure a pre-purchase property inspection in St Lucia
Federation and Queenslander style homes may be beautiful and charming, but they also come with all the problems you'd associate with an old house. Termites can be a big issue, as can structural damage, wood rot, and problems with old electrical wiring, or plumbing. To make sure your St Lucia move runs smoothly, you need to book a pre-purchase property inspection with the experts here at Action Property Inspections. We'll make sure you know about any issues, so you and your family can make an informed decision.  
Contact
Action Property Inspections
and secure an inspection for your St Lucia property today!